When Professor John Kotter published his seminal work on leading change there was something unusual about this 197-page book written by an academic; there were no references to other works, nor was there a bibliography.
The centrepiece of the book was an 8-step process for leading change. Kotter didn't even claim credit for this as he said he gleaned it from observing what successful leaders actually did in transforming their organisations and from other cases that had failed.
Changing behavior is less a matter of giving people analysis to influence their thoughts than helping them to see a truth to influence their feelings.

– John Kotter, The Heart of Change
Who is John Kotter?
John Paul Kotter was born on 25 February 1947 in San Diego, California. He graduated in 1968 from the Massachusetts Institute of Technology in Cambridge with a Bachelor of Science with the intention of becoming a physicist. He stayed on at MIT and received his Master of Science in 1970 and then went on to complete his Doctor of Business Administration from the Harvard Business School in 1972, the same year he joined the HBS faculty.
The idea of becoming a physicist was forgotten as his life-long passion for educating, motivating and helping people with leading change took over.
In 1980, at the age of 33, Kotter was surprised at being given tenure and a full Professorship—the youngest person ever to have received that award at the Harvard Business School. This unprecedented appointment was in recognition of his interest, contributions and specialisation in the study of leadership for change. The chair he inherited was the Konosuke Matsushita Professor of Leadership, named after the founder of Panasonic Corporation in Japan.[1] He would remain in this position until he retired as a full-time faculty member from Harvard in 2001.
Advent of Strategic Planning
The 1960's saw the application of the industrial economics model in large organisations where strategic decisions were derived from analysing competitive power relationships. The strategic planning process started to be used even in small companies in the 1970's and 1980s. A simplified version of the strategic planning process is shown in Figure 1.
Figure 1 – Strategic Planning Process in the Rational Domain
The strategic planning steps are followed sequentially, starting with setting the Mission and Objectives, then performing Environmental Scanning; next comes the Strategy Formulation, followed by Strategy Implementation, and finally the Evaluation and Control step.
It is designed to be a largely a data-driven, rational approach which requires change of some form in the implementation phase to bring about the desired results.
But in real life there are bottlenecks in the process, shown as B1 through B4 in Figure 2.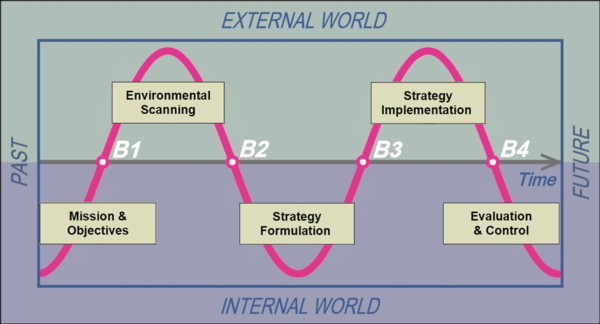 Figure 2 – Bottlenecks to the Strategic Planning Process
These bottlenecks are either due to system failures or, most often, human failings.
B1 Initiation bottlenecks occur when the purpose or mission is unclear or unknown to us. Initiation bottlenecks impact the validity and usefulness of the data coming from Environmental Scanning.
B2 Depiction bottlenecks occur when there is a breakdown or distortion in the translation of external events, announcements, stories, threats, opinions, and intentions of others into our depictions of what is really happening external to us. Depiction bottlenecks impact strategy formulation.
B3 Enactment bottlenecks occur when there is a breakdown or distortion in the transition from our internal world of intentions into actions in the external world. Enactment bottlenecks impact strategy implementation and the changes that are required.
B4 Review bottlenecks prevent us learning from the results that have been achieved—success or failure.
As Human Factors Engineer, Dr. Randall Whitaker explains: "The depiction bottleneck is the critical failure point for knowledge building, and the enactment bottleneck is the critical failure point for knowledge application."[2]
Kotter became involved with companies in the 1970s and 1980s at a time when strategic planning was experiencing problems in achieving the changes required for the implementation phase but no one could come up with a satisfactory solution.
Kotter's 8-step Model for Leading Change
By the mid-1980s Kotter was spending time watching how companies were trying to reinvent themselves to remain viable. He observed a few were successful while a few others were complete failures. Most were in between. What he learned from these cases was that successful change transformations go through a series of phases over a considerable time and that mistakes in any of the phases are likely to result in failures.
From his ten-year study of more than 100 companies he concluded that unsuccessful leading change initiatives usually founder during at least one of the following eight phases: generating a sense of urgency, establishing a powerful guiding coalition, developing a vision, communicating the vision clearly and often, removing obstacles, planning for and creating short-term wins, avoiding premature declarations of victory, and embedding changes in the corporate culture.
Kotter published his finding in the March 1995 issue of the Harvard Business Review[3] followed by his book, Leading Change, in 1996. To this day the latter is a recommended reference for leading for change and change management.[4]
In 2011, TIME magazine nominated Leading Change as one of the "Top 25 Most Influential Business Management Books" of all time.[5]
Managers versus Leaders
The conventional tools of communication—reason, numbers, bullet points—aren't adequate to the
task.

– Stephen Denning, The Leader's Guide to Storytelling
Kotter differentiates between managers and leaders. A manager's function is to organise and bring about results. A leader's function is to bring about change. Both are necessary and complementary functions.[6]
Managers have traditionally handled incremental change, such as planning and budgeting for a ten percent growth in sales for the next year. This change management activity might involve 80 percent management and 20 percent leadership. But major changes, such as implementing whole new strategies, organisation-wide reengineering projects, or major acquisitions are much more challenging. In these situations, Kotter suggests successful change leadership demands "a process that is 70 to 80 percent leadership and 20 to 30 percent management."[7]
Leadership for constructive change starts with setting a direction—a vision for the future. Achieving the vision is a long-term process of motivating and inspiring change and overcoming obstacles in the way.
While the bulk of the management function takes place in the Rational Domain (see Figure 1), the leadership function is concentrated on the Relational Domain as shown in Figure 3.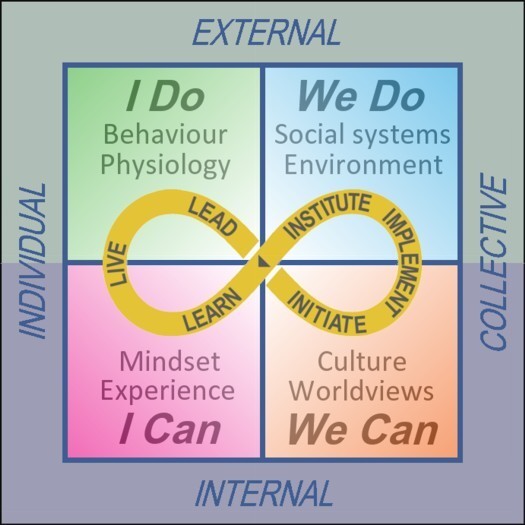 Figure 3 – Leading Change in the Relational Domain
The change leader's task is to LEAD others along the change path INITIATE, IMPLEMENT and INSTITUTE in the
We Can
and
We Do
quadrants.
Kotter's 8-step model maps into the Relational Domain as shown in Figure 4. This shows the updated version of the eight steps that Kotter introduced in 2012.[8]
Figure 4 – Mapping Kotter's 8-steps to the Relational Domain
The first three steps are setting the foundation for the transformation. One of the biggest errors Kotter observes is relying too much on the "business case" to create a sense of urgency instead of appealing to people's feelings. As Kotter says, "People change their behavior when they are motivated to do so, and that happens when you speak to their feelings. Nineteen logical reasons don't necessarily do it."
The next three steps involve getting changes under way with the main change transformation yet to take place.
The final two steps is where the change becomes part of the culture – the new "way we do things around here."
All the steps are essential and are done in sequence although several steps may be underway at the same time. Each phase requires creativity and adaption to the context. It's a complex process which can't be rushed.
The secret to Kotter's success in leadership for change
Kotter has authored 20 books to date – twelve of them bestsellers.[9] His most popular book, Our Iceberg is Melting, was released in 2006 and his latest book, That's Not How We Do It Here!, was published in 2016. His books have reached millions, and have helped mobilise people around the world to better lead organizations, and their own lives, in an era of increasingly rapid change.
What makes Kotter different to other scholars is that his writing and teaching is actually based on a creative application of his 8-step model. He knows from his own experience as a student that the usual way information is presented is boring. As he explains his preference for the Relational Domain over the Rational Domain in this way:
I couldn't care less about knowledge for its own sake. [As a teacher] I was never into simply passing on information. I have always wanted to help people do things differently and get better results. That's the name of the game. Some of my academic colleagues are brilliant people, but their analytically based and carefully researched truths don't have a great deal of impact on the world. I don't find that satisfying. I want to influence the actions of other people.[10]
Early on he recognised the importance of using stories to create pictures in one's mind and have emotional impact. And so you find stories in his writing and teaching and he even takes on the role of penguins when telling the story of Our Iceberg is Melting. He adds:
What I have discovered over the past few years is the power of stories. I use stories constantly. Much of what I do in front of audiences is storytelling. More and more my writing has storytelling. Never under-estimate the power of a good story. In human history stories—rather than diagrams with arrows and so on—are one of the ways by which knowledge has been passed down. Our nervous system and brains must be wired to grasp and act on stories.[11]
John Kotter is currently the Chairman of Kotter International, a consulting firm specialising in leading change. He is still passionate about the need for more people—not just the people at the top of the pyramid—to become change leaders:
For some time now, I have believed that the world needs a lot more people providing some leadership in their arenas to make life on earth function better and, frankly, to give more meaning to people's lives.[12]
Now 70-years-old, John Kotter's long term vision for leading change is "to help at least a hundred million people to lead organisations, small groups or their lives better because it is something that I have done and I think the world would certainly be a better place given the gap between what we need and what we have got right now."[13]
~~~~~
For more on John Kotter see the Youtube training videos starting with this award-winning video:
Notes
John P. Kotter, Matsushita Leadership: Lessons from the 20th Century's Most Remarkable Entrepreneur (New York: The Free Press, 1997), Preface.
Randall Whitaker, "Managing Context in Enterprise Knowledge Processes," in The Strategic Management of Intellectual Capital, ed. David A. Klein (Boston: Butterworth-Heinemann, 1998), 75.
John P. Kotter, "Leading Change: Why Transformation Efforts Fail," Harvard Business Review 73, no. 2 (March-April 1995): 59-67.
Steven H. Appelbaum et al., "Back to the Future: Revisiting Kotter's 1996 Change Model," Journal of Management Development 31, no. 8 (2012), 764-782.
"The 25 Most Influential Business Management Books," TIME, accessed April 8, 2017. http://content.time.com/time/specials/packages/completelist/0,29569,2086680,00.html
John P. Kotter, "What Leaders Really Do," Harvard Business Review 68, no. 3 (May-June 1990): 103–105,107,111.
John P. Kotter, "Leading change: A Conversation with John P. Kotter", Strategy & Leadership 25, no. 1 (1997) 18-23, doi: 10.1108/eb054576.
John P. Kotter, "Accelerate!," Harvard Business Review 90, no. 11 (November 2012): 45–58.
"John Kotter," Wikipedia, accessed April 8, 2017, https://en.wikipedia.org/wiki/John_Kotter.
Stuart Crainer, "John Kotter: Has Plans to Change Himself and the World," New Zealand Management 50, no. 8 (2003), 48.
Crainer, "John Kotter," 48.
"Dr. John P. Kotter: Professor Emeritus at Harvard Business School & Founder of Kotter International," The NativeSociety, accessed April 21, 2017. http://thenativesociety.com/nativeadmission/2016/4/6/dr-john-p-kotter-professor-emeritus-at-harvard-business-scho.html.
"Interview – Harvard Business School Professor & author of Leading Change," International Mentoring Network Organization, accessed April 21, 2017. https://web-beta.archive.org/web/20070927231104/http:/www.imno.org/articles.asp?qid=260&sid=3.